The Aztec man is someone who appears in the episode 2012 .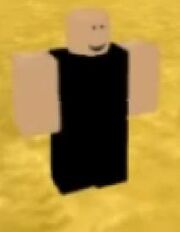 The Aztec man seemed frightend in the episode 2012. He seemed to have been talking, to a voice with no body. Later, he was taken over by that same invisible entity, mentioning the end of the world. (2012)
The aztec man was one of the Grand Master's prisoners. (Battle of the Beginner)
Extra info
Edit
FIRST APPEARANCE: 2012
APPEARANCE: BALD MAN WITH BLACK CLOTHING, NO SLEEVES
PLANET: EARTH
Ad blocker interference detected!
Wikia is a free-to-use site that makes money from advertising. We have a modified experience for viewers using ad blockers

Wikia is not accessible if you've made further modifications. Remove the custom ad blocker rule(s) and the page will load as expected.