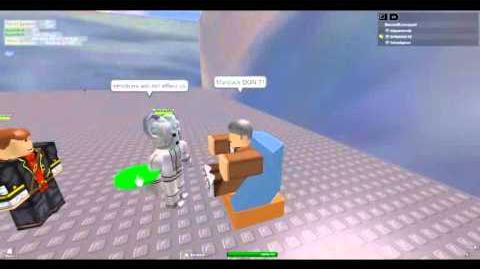 Convertion (5/5): The time has come for the finale of BA. The Beginner and Mardock land in a metal base, where there is an alien there and the aliens plan could cause death for either side...
The Beginner lands in a cyberman base. The cyberman there wants to convert, meaning this can only be the convertion room. The TARDIS is locked up, like a prison and he can't get through. The Beginner is taken for convertion and the only way to reverse it was the potion which contained lava and other deadly stuff. This leads on to the regeneration of The Beginner.
References and Continuity
Edit
The Cybermen previously appeared in The Doctor's Brother
The Beginner regenerates in a similar style to the 8th, War, 9th, 10th and 11th Doctor, the only difference being that blue flames come out instead of yellow.
The convertion chamber has been seen in the 10th Doctor story Rise of the Cybermen/The Age of Steel.
Ad blocker interference detected!
Wikia is a free-to-use site that makes money from advertising. We have a modified experience for viewers using ad blockers

Wikia is not accessible if you've made further modifications. Remove the custom ad blocker rule(s) and the page will load as expected.